Homepage Info
Keep Christmas Lights Shining Bright All Year
Too many families live one paycheck away from homelessness. A car repair, illness, reduction in hours — these are all events that can plunge a family into crisis from which they may never recover. Funding for this type of assistance doesn't keep up with the need. For every family we are able to help, we turn away at least another 50.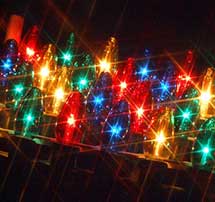 Help out with the utility bill of families during the winter months — a time when electric bills are tough for most people to handle. You can be assured that our screening process and expectation of mutual responsibility means your gift will truly make a difference!
Click here to make an online donation to the Christmas lights program. Or mail your check made payable to Catholic Charities to P. O. Box 1668, Baton Rouge LA 70821. On your check memo line, write Christmas Lights.